Xue Zhou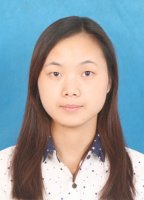 Xue Zhou, I got my Bachelor's degree in 2011 from Huazhong University of Science and Technology.
And then I got my Master degree from Shanghai Institutes for Biological Sciences,CAS in 2014.
I'm experienced at transgenic animal model.After graduation I'm glad to join in Tanglab,I will do my best to assist scientific research.
E-mail:xzhou@wipm.ac.cn