Xu Dong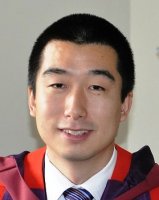 Xu Dong, After graduation from the senior school, I decided to pursue my first degree in the UK. In 2007, I obtained my Bachelor degree in Chemistry with Medicinal Chemistry in University of Newcastle upon Tyne.
Subsequently, I went to University of Bristol for my PhD research, which was on the NMR studies on protein structures.
After 3 years lab-work, I was awarded with my PhD certificate and then joined in the group supervised by Dr Tang in the Chinese Academy of Science.