唐淳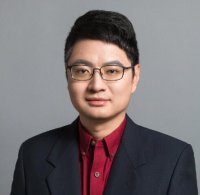 浙江大学生物系本科,美国马里兰大学生物化学博士,美国NIH博士后,曾任美国密苏里大学生化系终生制助理教授。从 2010 年起在中国科学院武汉物理与数学研究所任职,现为中科院核心骨干特聘研究员、武汉光电国家研究中心兼聘教授,担任中科院生物磁共振分析重点实验室主任。
唐淳研究员担任中国生物磁共振专业委员会主任、中国生物物理学会理事、湖北省晶体学会理事长等职。
唐淳研究员长期从事生物磁共振及整合结构生物学的方法学研究。通过发展一系列高精度、高灵敏度、高选择性探针(Angew Chem, 2014, 2017),特异性标记蛋白质,发展顺磁核磁技术,成功观察到了蛋白质结构的细微变化(1 Å量级)、蛋白质瞬态结构(出现频率低到 1%)以及蛋白质的瞬态相互作用(解离常数大到几十 mM)。另一方面,结合冷冻电镜(PLoS One, 2014)、小角散射(eLife, 2015)、化学交联质谱(JBC, 2017)和单分子荧光(PNAS, 2017)等技术,发展了相应的整合计算方法。唐淳研究员已发表论文 50 余篇,以第一或通讯作者在 Nature、Nature 子刊、PNAS、 JACS、Angew Chem 等发表论文多篇,累计引用近 3000 次。
Dr. Chun Tang is a senior investigator from the Chinese Academy of Sciences, Wuhan Institute of Physics and Mathematics. He obtained his BS degree from the Department of Biology of Zhejiang University in 1998, and his PhD degree from the University of Maryland Baltimore Count under the mentorship of Prof. Michael Summers, member of the US National Academy of Sciences (http://www.hhmi.umbc.edu/). From 2003 to 2007, he did his postdoctoral research at the National Institutes of Health with Dr. G. Marius Clore, also a member of the US National Academy of Sciences (https://spin.niddk.nih.gov/clore/). In 2008, he stared his lab at the University of Missouri, Columbia as a tenure-track assistant professor of biochemistry, For the love of his wife, his family and his home country, he closed his laboratory in the US and moved back to China in 2010 (http://scitech.people.com.cn/GB/17028129.html). He currently serves as the director of the Key Laboratory of Magnetic Resonance in Biological Systems of the Chinese Academy of Sciences.
Dr. Tang is fascinated by the dynamic behavior of protein and other biological macromolecules. He is one of the pioneers of using paramagnetic nuclear magnetic resonance (NMR) to visualize protein structure and dynamics. He has developed a number of NMR, biophysical and computational methods, which have been frequently utilized to elucidate the clockwork of biological macromolecules. Dr. Tang has published more than academic 50 papers in peer-reviewed scientific journals, including Nature (3), Nature series (2), JACS (2), Angew Chem Intl Ed (3), PNAS (2), either as first author or corresponding author. These papers received several thousand citations (https://scholar.google.com/citations?user=M1JwkrwAAAAJ&hl=en).
Dr. Tang has received much recognition for his acomplishments. He has been awarded the Outstanding Young Scientist by the National Natural Science Foundation of China, enrolled in Young Top-notch "Ten-thousand Talent Plan" by the Central Organization Ministry of China, and selected International Young Scientist by the Howard Hughes Medical Institute (http://www.hhmi.org/scientists/chun-tang). He is also a chief scientist on a research program from the Ministry of Science and Technology. Dr. Tang also serves on several academic committees; he is the president of the Chinese Society of Magnetic Resonance in Biological Systems, a sub-committee of Chinese Biophysical Society, and the president of Hubei Society of Structural Biology.